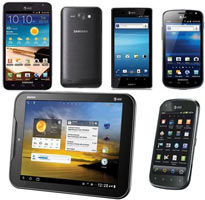 Group Leader: Roy Brown
Email Address: android.users@u3ajavea.com 
Meeting Venue: Cafe Cortado, Jávea port
Meeting Day and Time: 11:00 first Wednesday of the month
Are you an Android device user? Do you wish you had a better understanding of your phone or tablet's foibles?
If so, there is an Android users group just made for you. It is aimed at simple issues such as navigation, settings and basic understanding. More complex issues can be referred to a higher authority if required.
If you are interested please contact me via the email shown above. I will organise a group session in Cortados (Jávea Port) at 11:00 am on the first Wednesday of the month. I will send a reminder message a couple of days in advance to those who have advised an interest.