U3A Javea hires out crockery, cutlery and glasses to members, with proceeds going to our nominated charity for the year.
To hire – email crockery@u3ajavea.com.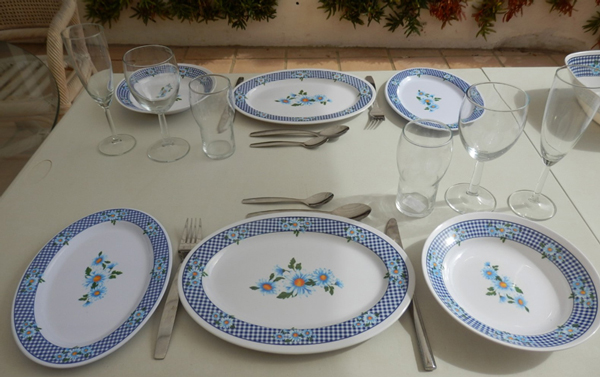 The type of equipment currently available is listed below.
Crockery (melamine):
Up to 100 place settings.
Large oval plates,
small oval plates and round dessert plates.
Cutlery (stainless steel):
Up to 100 place settings.
Knives, forks,
dessertspoons and teaspoons.
Glassware
Up to 100.
Water or Beer,
Wine and Cava.
Hire Rates
20 place setting: €10
40 place setting: €20
Deposit: €10
Terms and Conditions
Deposit and payment in cash made on collection of equipment.
All crockery, cutlery and glasses returned in a clean condition within three days.
Jávea U3A charity events – free of charge.
A charge of €2 will be levied for each broken or missing item of equipment .