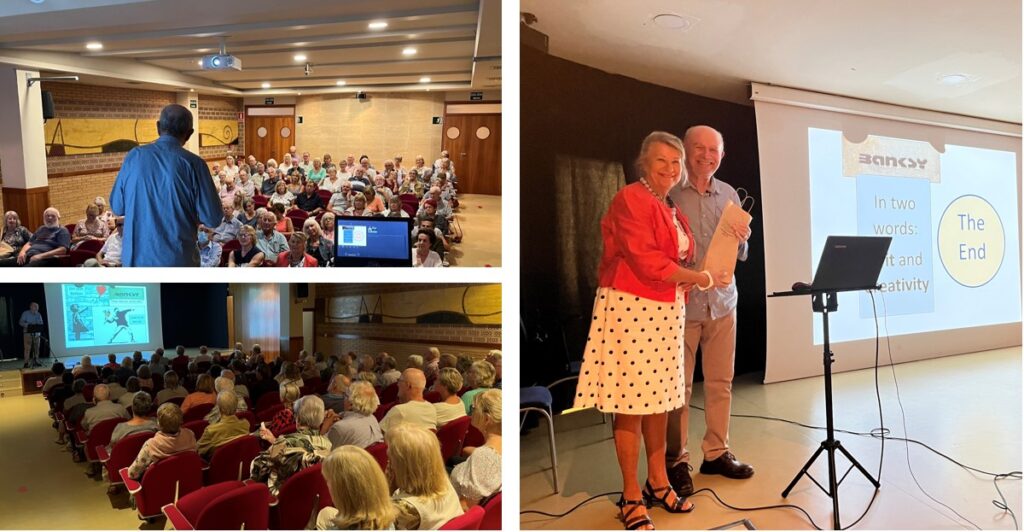 What a good turn out we had at the Casa De Cultura in the centre of Javea. There was a full house in this lovely comfortable theatre setting. Peter Atkinson gave us a thoroughly enjoyable presentation about Banksy in which he showed us many of the art works created in other countries.
We learned that Banksy used stencils for many of his works so he could create them quickly before the police caught him! We also heard how huge amounts of money have been paid for some of Banksy's work and of the financial help he has personally given to good causes.
What a well spent morning!