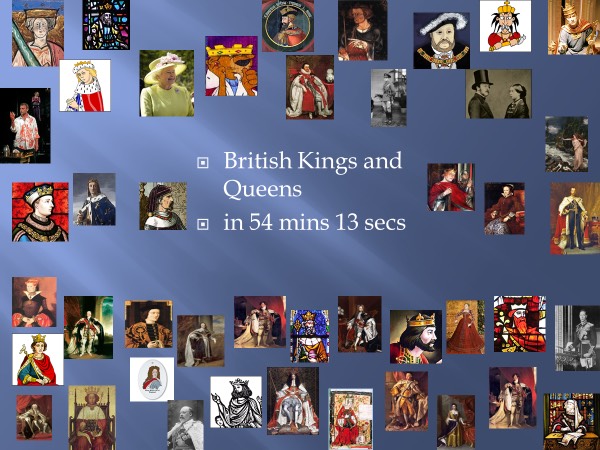 British Kings & Queens in 54min13sec by Dee Taverner
We normally attend history lectures to hear new facts and to be informed don't we?
Well, not exactly true this time. This is something completely different…..tongue in cheek, purely for fun, based on a unique interpretations of the facts. If you have ever read "1066 and All That" you'll know exactly what I mean. Sort out 'what is fact and fiction?'
Dee Taverner, our local authoress of many books, is giving us this humorous look at British History. It's a witty and amusing talk, based on satire, starting with the first invaders of Britain. It's sure to be a popular presentation.
Cost 2€ per person for room hire.