Last chance to book – spaces still available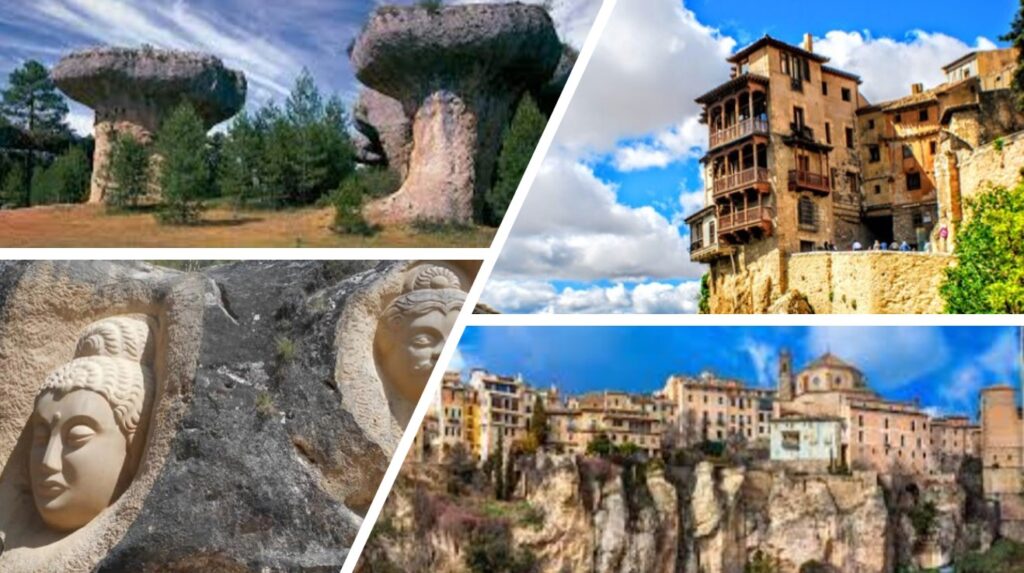 Cuenca is a town set in the mountains of east central Spain. Founded by the Moors it retains its historic
walled town with steep cobbled streets and medieval castle ruins, it is most famous for its well preserved
Casas Colgadas or hanging houses cantilevered over the Huecar gorge they appear to cling to the cliff
edges. The scenery is stunning and the hanging houses amazing, feeling brave you can cross the gorge by a narrow swaying bridge to take coffee in the Parador.
This is a 3 day, 2 night trip.
We will depart Javea 0900 Thursday 1 June, journey time 4 hours 20 mins plus a stop. Two nights bed and breakfast in Hotel Leonor de Aquitania – see their website here for more information.
Friday 2 June is free time to explore the ancient city or if there is sufficient interest a guide can be
organised.
Saturday 3 June visit nearby Ciudad Encantada (Enchanted City) one of the most famous
and beautiful nature parks in Spain. See their website here for more information.
From there we will travel back to Javea arriving approx.1700h.
Prices which include coach, 2 nights hotel B&B, Entrance to Ciudad Encantada and tips 150€ pp
sharing and Single room booking 181€
Please note this trip is not suitable for people with walking difficulties. The coach must stop 50m from
hotel due to narrow road so you will need to pull or carry your bags and the ground at Ciudad Encantada
is uneven.
If you wish to book a place on this trip or have any questions email the organiser Mike Frost
groups.coordinator@u3ajavea.com The leader of the trip will be Amanda Jordan
If there is sufficient interest I will be asking for a deposit shortly to hold the hotel rooms.
Please note that travel insurance is not included. U3A Javea Terms and Conditions of booking will apply. Click here to see them.