Group Leader: Allison (Alli) O'Brien
Email history@u3ajavea.com
Meeting Venue: Javea Players Studio, Calle Cronista Figueras Pacheco 6, Jávea (near Mercadona in the town)
Meeting Day and Time: Second Tuesday every month 11:00am (Cost 2€ per person for hire of room)
Accepts new members: Yes, just turn up for the lecture
The History Group meets monthly between October and June, featuring presentations from volunteer speakers which are informative, entertaining and well-illustrated.
All members of the U3A Jávea are welcome to attend – there is no need to book, just come along and take a seat.
To learn more about the group or to have your email added to our list, please contact the Group Leader on the email address shown above.
Whilst we have a list of members who are happy to offer talks on a regular basis, we would be very pleased to hear from anyone else who would be interested in offering a presentation to members of the history group.
---
Future Schedule
11 April 2023
Learn about the unique personalities, and the secrets of men – and women – on both ...
View Details
09 May 2023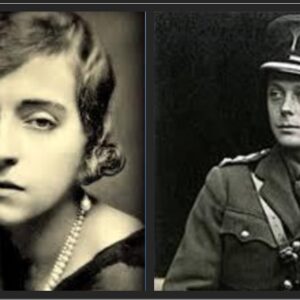 Was Edward VIII's downfall due to an Arabian Princess and a perfect murder? Learn how an innocent ...
Carrer del Cronista Figueras Pacheco, 6, 03730 Xàbia, Alacant
View Details
No event found!
A list of previous History Group Talks can be found here.
The group has a library of history books, videos and DVDs which are available for loan to group members. Lending Library details
---
History Group Reports