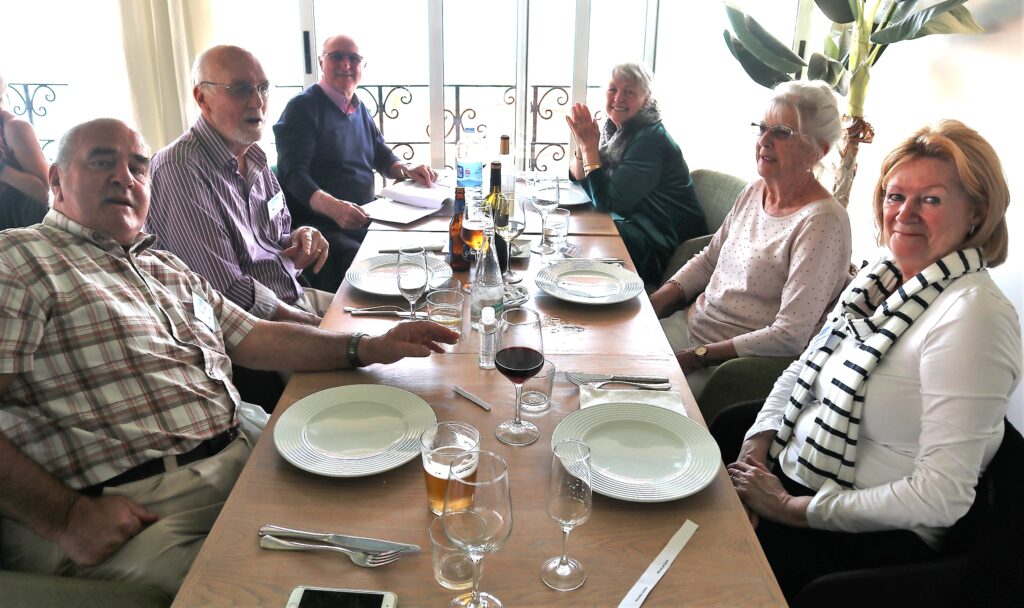 The people at the heart of Javea U3A – the group leaders – were treated to a special lunch as a thank-you by committee members. The lunch was organised and hosted by Groups Coordinator Mike Frost.
President Claude Grealy gave them a warm welcome at the Attico restaurant in Javea Port.
He compared the U3A to a wheel, with the committee the hub and the group leaders the spokes, without which the organisation would fall apart.
Claude, who was only recently elected president for his first term, amused his 50 guests by donning a homemade "chain of office" as well as an L-plate and a target on his back!
Then on a more serious note, Groups Coordinator Mike Frost – himself a founder-member of Javea U3A 17 years ago – made special presentations to five group leaders.
He thanked longest-serving leader Nigel Bentley (Birdwatching Group), stalwarts Angela Chantry and Tony Dearie (Travellers' Tales and Spanish Culture & Cuisine) and soon-to-retire Dining Out leaders Mallory and Christine Glover, for their dedicated service over the years.
Attico staff then served up a delicious meal, a fitting reward for the contribution of a hard-working bunch of volunteers!