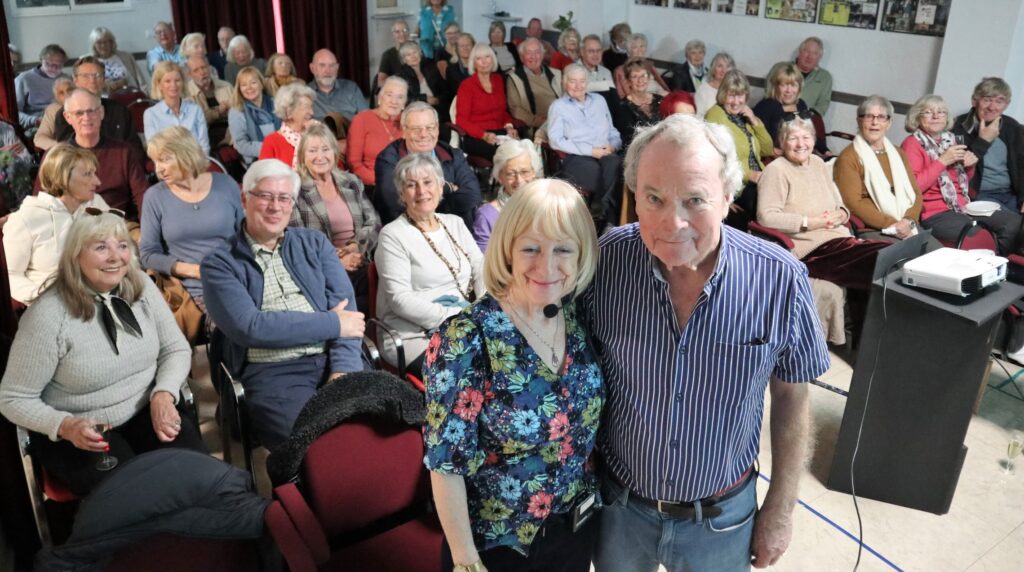 Not only is our auspicious Travellers' Tales group leader Angela Chantry a great organiser and speaker but an outdoor fan with masses of energy and a passion for walking – as her latest presentation proved!
Members returning to the Javea Players' Studio for the January Travellers' Tales meeting enjoyed a New Year drink and nibbles before being entertained by Angela's talk, entitled The Greek Peloponnese and Athens.
Angela previewed her presentation by explaining that it was an illustrated account of her two-week walking and sightseeing holiday with daughter Becky. That proved to be something of an understatement, her "holiday" consisting of days of long, often challenging treks up and down rugged mountainsides, along railway tracks still used by trains and changes in climate from bright sunshine to freezing cold snow!
However, her springtime 'jaunt' satisfied Angela's passion for history and reminders of civilisations of the past.
Angela and Becky's adventure included visits to ancient monuments, museums and caves as well as the most famous landmark of them all: the Acropolis in Athens.
It was a fascinating talk enjoyed by an appreciative packed house – and by Angela's fellow group leader Tony, who could only sit back and savour the delights of a holiday that he was happy to let Angela and Becky do on their own!