Group Leader Jean Miller
Email Addressfamily.history.beginners@u3ajavea.com
Meeting Venue Parador, Arenal (public lounge behind the bar)
Meeting Day and Time For more information of days and times of meetings, please email Jean
Accepts new members:

If you would like to join Jean's group or required more information, please contact Jean at the address above.
There are still places for a few new members. If anybody would like to join the group, please contact the Group Leader (applications will be dealt with on a first come first served basis).
---
For a growing number of people, questions such as
Who am I?
Where did I come from?
What made me the person I am today?
hold an increasing fascination. The popularity of TV programmes such as "Who do you think you are?" serves to drive this interest but for most people whilst enjoying the format of such a program it is difficult to understand how we as mere mortals could manage such a complicated and costly research into our own family history.
So how do I start to research my family history?
First write down all you know. Family members, where they were from and what occupation did they have.
Any Birth, Death and Marriage certificates and other documents should go into a see through plastic wallets (don't put punch holes or staples in your documents).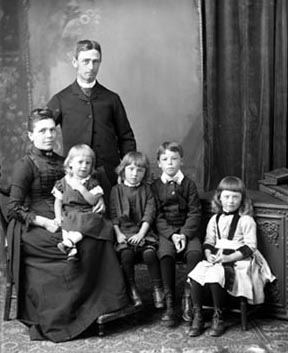 Put your old photographs into see through plastic wallets and label to say who's in the photograph start the process
Then come along to the Family History Beginners Group and start the process into finding your own heritage, you may be surprised what information can be found on the internet and your family tree will grow.
For more details contact the Group Leader on the email address above.