PLEASE DO NOT BOOK AT PRESENT
As travellers know I am currently refunding everyone who had signed up for this trip, but I am keeping it in the diary for the reason stated below.
A number of members have expressed their support for the trip to run in the future, so provided the Covid 19 pandemic crisis is clear by the Autumn I will be running this trip next year.  Initially I will be offering this to the members who were going this year before opening it up to the Javea U3A membership.
Trip date 9 – 13 May 2021 – to be confirmed (5 days & 4 nights)
For more information follow this link http://patios.cordoba.es/en to the Patios of Cordoba website for 2019 (the 2021 website is expected to be available early 2021.
The Patios Fiesta of Cordoba is a unique world-famous attraction covering about 15 days during May every year. It has become one of the must see attractions in Spain. We will be spending three full days and four nights in Cordoba to enable us to really experience this truly spectacular event.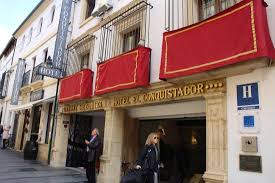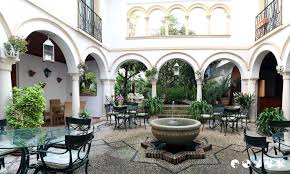 The total cost will be 470 – 500 euro each
A single supplement of 100 euro applies
A PAID DEPOSIT OF 200 EURO EACH IS REQUIRED TO CONFIRM YOUR BOOKING
IMPORTANT – To ensure we can allocate your bank transfer payment correctly please quote the name "Cordoba" in the Concepto box on the transfer form, the box is quite small, but we don´t want to allocate it to another member!
Important Note: If you have mobility issues or wish to seat in a specific area please do let us know at the time of booking and we will try to arrange an appropriate seat.