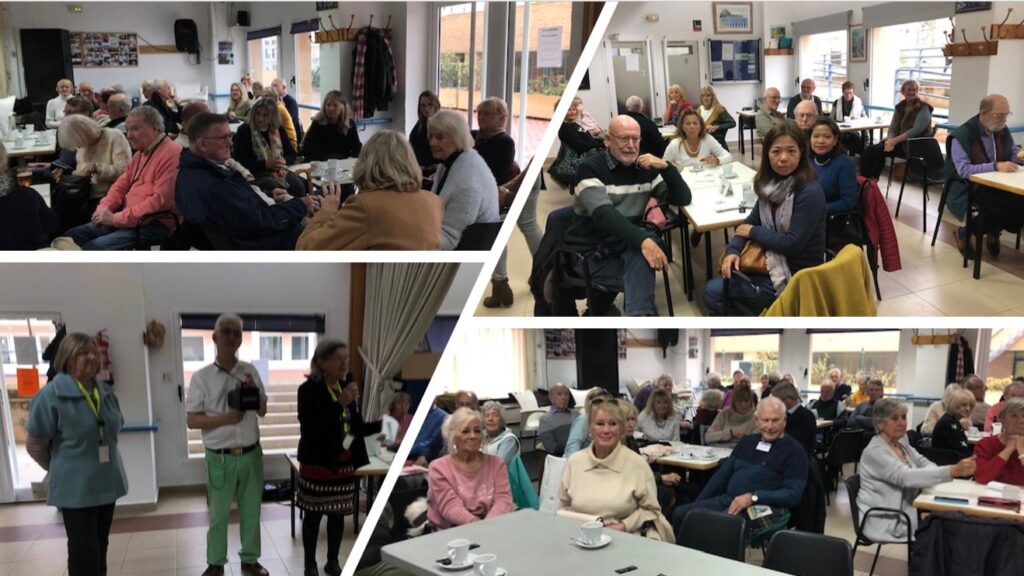 Despite the weather being the coldest and wettest it's been for a long time a good number of our intrepid members braved the elements to meet for coffee and a chat.
Over 70 members also renewed their membership adding to a huge total who have already done so online. If you haven't already renewed, the form and payment options are HERE
We were reminded about the Charity Library in Javea Park by Nina Davies and her colleague Julie, which not only has second-hand books to loan but also has new books CDs and DVDs for sale – check them out when you next need a good read or a present for someone. You can find out more on their website here https://charityshoplibrary.com/
We also heard about the Javea Computer Club where you can get help three mornings each week with any of your devices, from phones through to tower computers. They also help with software training and with all the various administrative functions you need to carry out online such as internet banking, paying by card online, making an appointment with the doctor etc.
Find out more from their website www.javeacomputerclub.com