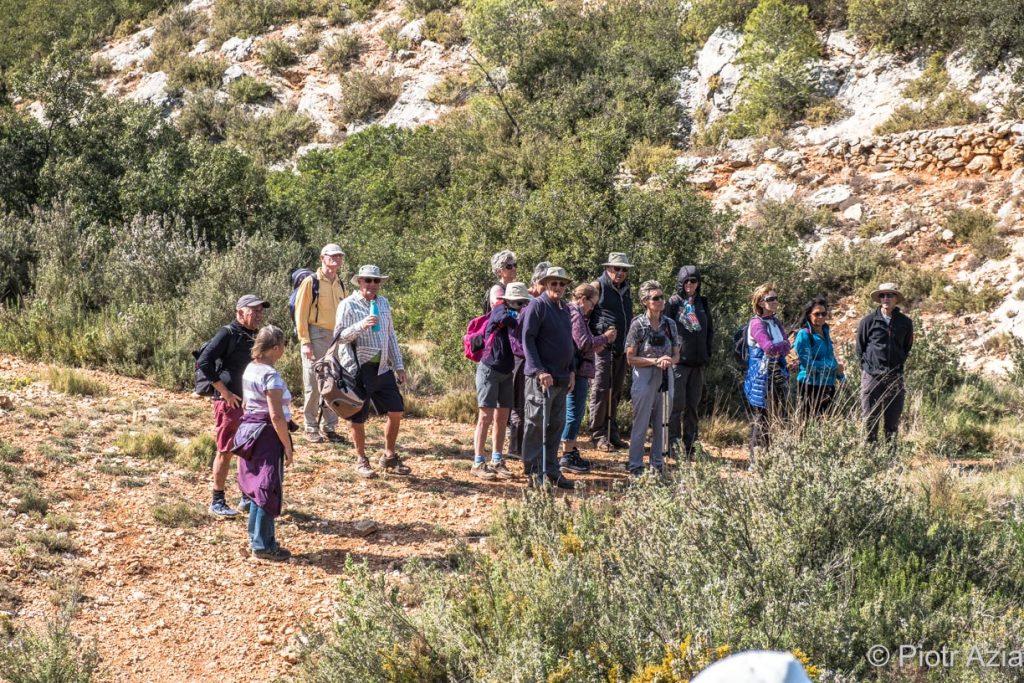 This group is dedicated to walking the routes of the Camino de Santiago in stages either as day trips or longer, as required by the start and end points. Other walks of a similar nature but not 'Camino de Santiago' will also be offered.
Etapas or stages can vary in length and terrain so anyone who wants to join the walk must be properly prepared for the route and expected weather conditions.
Each walk will be advertised and full details given at that time of where it starts and finishes and whether a meal is included at a restaurant or not.
Contact Charo Tames-Brown on camino.walking@u3ajavea.com for further information.
Calendar of upcoming events
Sep
1
Tue
2020
Postponed Asturias (the other Spain) with Walking in Los Picos de Europa
Note:- This event is indefinitely postponed due to lack of numbers.
This is an unmissable opportunity for any reasonably fit walker to experience some of the spectacular walks in the Picos de Europa mountains (and enjoy Asturian cuisine to the bargain). Enjoy 5 days of walking in the clear mountain air.
Asturias (the other Spain) with Walking in Los Picos de Europa
7 DAYS – By Train (Valencia-Oviedo) and Bus (Javea-Valencia) For walkers and non-walkers Tuesday 26th May to 1st June inclusive
Walkers
To explore Los Picos de Europa – La Ruta del Cares, el Naranjo de Bulnes, Fuente De, Los Lagos de Covadonga, el Camino del Rey Alfonso II (part of Camino Primitivo del Camino de Santiago) visit Oviedo, Covadonga and Museo Formula Uno de Fernando Alonso, Accommodation 3 nights in Arenas de Cabrales (3*) and 3 nights in Oviedo (4*)
Non Walkers
Excursions to visit Covadonga, Los Lagos (weather permitting), Cangas de Onis, Gijon, Aviles, Tazones, Museo MUJI and Villaviciosa, Museo Formula Uno de Fernando Alonso. Accomodation 6 nights in Oviedo (4*) Cost is expected to be around €750 pp assuming single occupancy of hotel rooms. It will be substantially less for couples. The trip is limited to 15 walkers and 10 non-walkers. If there are less than 15 walkers the number of non-walkers can be increased pro-rata, but 15 is the maximum number of walkers that can be accommodated. All hotel accommodation includes breakfast. Other meals and beverages are not included in the above figure. Entrance fees are included where applicable as a group. A deposit of €250 pp will be required at the open meeting or by bank transfer (Reference Asturias 2020) to secure a place.
TRIP TO ASTURIAS Final ITINERARY 2020

Download itinerary in PDF format
Posts about Camino Walks
Camino de Santiago – Toledo-Avila delayed to 2020